About
LEADA
Lakes Entrance Action and Development Association
LEADA as a Committee of Management, works very closely with the East Gippsland Shire Council, being involved in many oversight committees and decision making processes. We provide a platform for strong representation and advocacy on behalf of our Members.
Close ties to the Visitor Information Centre in Lakes Entrance, also ensures LEADA Members are kept informed of important tourism related information and inclusion in VIC promotions and events.
Our reach extends beyond just local government. LEADA also liases closely with East Gippsland Marketing (EGMI). Through our close ties, we advise and collaborate on a range of projects and events that are beneficial to all businesses in Lakes Entrance.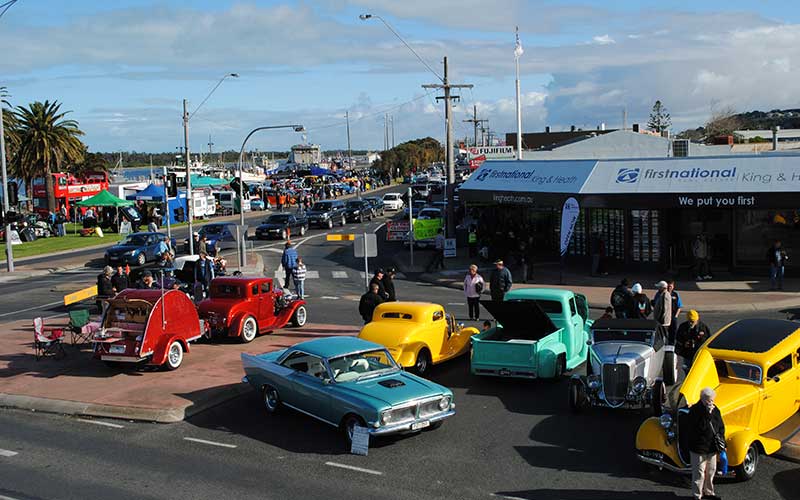 Other business and tourism related organisations we deal with are Business & Tourism East Gippsland (BTEG), of which we have a member sitting on their Committee of Management, promoting Lakes Entrance on a regional basis, and Destination Gippsland, another marketing board setup to promote Gippsland and Lakes Entrance to the international market.
When your business becomes a member of LEADA, you have the opportunity to gain a seat on the Committee of Management and participate in the decision making process for a large range of issues Lakes Entrance faces on a daily basis.
The Committee of Management is voted in annually at the Annual General Meeting from amongst LEADA members.
LEADA
Purposes
To represent and promote business and tourism in Lakes Entrance.
Maintain constructive communication with East Gippsland Shire Council, State and Federal Governments to ensure infrastructure and facilities in Lakes Entrance continue to improve.
Promote and provide opportunities for economic growth and development in Lakes Entrance.
SECRETARY: John Butler-Cole