About
LEADA
Lakes Entrance Action and Development Association
LEADA as a Committee of Management, works closely with the East Gippsland Shire Council, Government Authorities and Local Politicians. LEADA is involved in many committees and decision making processes. We provide a platform for strong representation and advocacy on behalf of our Members and the Lakes Entrance Community. LEADA forms partnerships with other organisations to apply for grants and oversea projects.
The membership of LEADA elects the committee at LEADA's AGM. There at least 3 general member meetings a year where LEADA reports to members and draws upon their ideas for improving Lakes Entrance.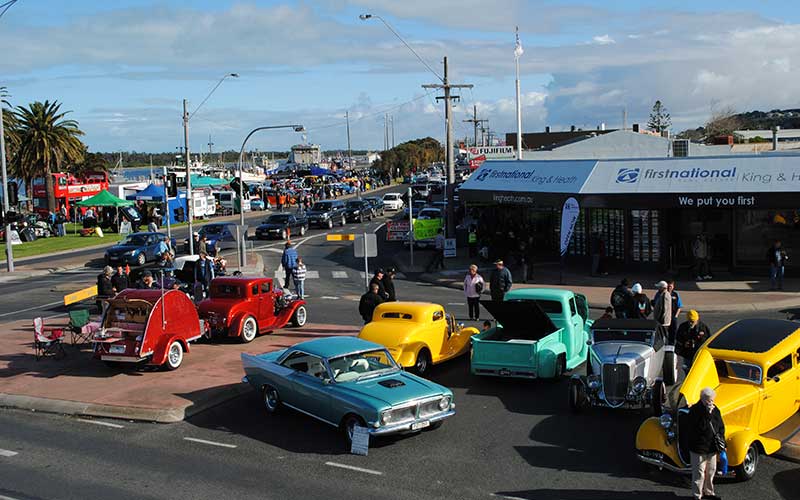 The Lakes Entrance Business and Tourism Group is a group within LEADA. It deals with business and tourism related issues and liaises with organisations such as:
Business & Tourism East Gippsland (BTEG),which promotes Lakes Entrance regionally
Destination Gippsland which is setup to promote Gippsland and Lakes Entrance to the international market
East Gippsland Marketing (EGMI). LEADA advises and collaborates on a range of projects and events that are beneficial to all businesses in Lakes Entrance.
Lakes Entrance Visitor Information Centre which keeps members informed of important tourism related information as well as inclusion in VIC promotions and events.
When your business becomes a member of LEADA, you have the opportunity to gain a seat on the Committee of Management and participate in the decision making process for a large range of business and tourism issues Lakes Entrance faces on a daily basis.
LEADA
Purposes
Purpose
The purpose of LEADA is to be a community representative organisation, through opinion sharing, idea development and the coordination of collective group activity to advance Lakes Entrance socially and economically whilst protecting our natural environment.
Mission Statement
Leada will achieve its purpose through:
Community participation
Leadership to coordinate activity and create focus on achievable goals.
Promotion and support of community projects
Information Delivery
Representation, Advocacy and Lobbying
Development of responsible use and protection of our local environment